Diedre Mahon, Diageo
Only 13 of the Finance Directors of companies in the FTSE 350 index are women, that's just 3.7% of the total. The number of women holding the purse strings in our largest public companies is without doubt low, but there has been growth and in the FTSE 100 the proportion has now reached 8% and amongst companies in the 350 index led by a woman CEO this rises to 23%.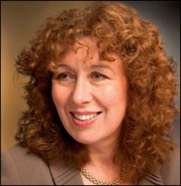 Liz Doherty, Reckitt Benckiser
The number of women Finance Directors is obviously significant with the FD second only to the CEO in executive authority but is also important because a large number of CEOs have previously been Finance Directors. As discussed in a
previous blog post
almost 40% of the women CEOs of FTSE 350 companies had previously held financial roles. It could be expected therefore that the next wave of women CEOs would come from those currently serving as FDs and that the women currently serving as FDs on FTSE 100 boards - Lucinda Bell, Liz Doherty, Stacey Cartwright, Jackie Hunt, Tracey Taylor, Diedre Mahon, Zaure Zaurebekova, Maeve Carton - would be particularly well placed to step in the future into CEO roles.
Stacey Cartwright, Burberry
The number of companies where women hold both the two leading executive roles are still incredibly small, just 3 of 350. However, as typically the only executives on the board are the CEO and the FD the very existence of these women only board executive teams is a big breakthrough that deserves celebration. It would be great to see more images of these teams - Angela Ahrendts and Stacey Cartwright at Burberry, Dido Harding and Amy Stirling at Talk, Talk and Ruby McGregor-Smith and Suzanne Baxter at MITIE - within the general press and women's media. The impact of an image of one woman "in a man's world" is very different from that of a team of women leading one of our largest listed companies.
Lucinda Bell, British Land
The overall level of women FDs within the FTSE 350 may seem disheartening but the role of FD arguably provides one of the best opportunities for women to take on executive board roles and to step up into CEO roles. One of the barriers to women taking on executive roles is our concentration in the "soft" sectors of HR and marketing and lack of experience therefore of major P&L responsibility. However, women now represent over 50% of entrants into accountancy and it is arguably a profession which offers working mothers more flexibility at than other operational roles at key times in their careers.
Jackie Hunt,
Standard Life
We should expect to see more and more women becoming FDs in our largest companies and I would go further and argue that is worth focusing efforts to increase women's representation on boards on this role through improved mentoring and much greater celebration of those women who are already "counting the beans" at our top board tables as the role of Financial Director provides perhaps the best opportunity to the largest number of women to take on executive authority on British boards.
Amy Stirling,


Maeve Carton, CR
Julia Wilson, 3i
Janne Brown, Cairn Energy